Jean-Louis Regel Wootz Utility Knife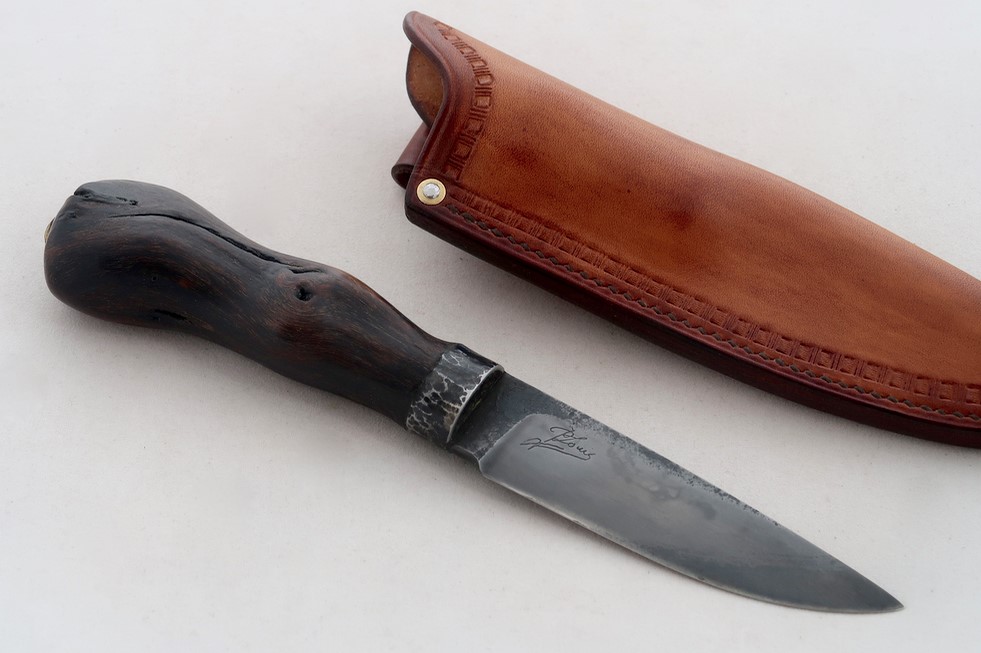 Wootz blade, vine stock handle. Custom sheath by Abzaroke.
Magnus Axelson small Hunter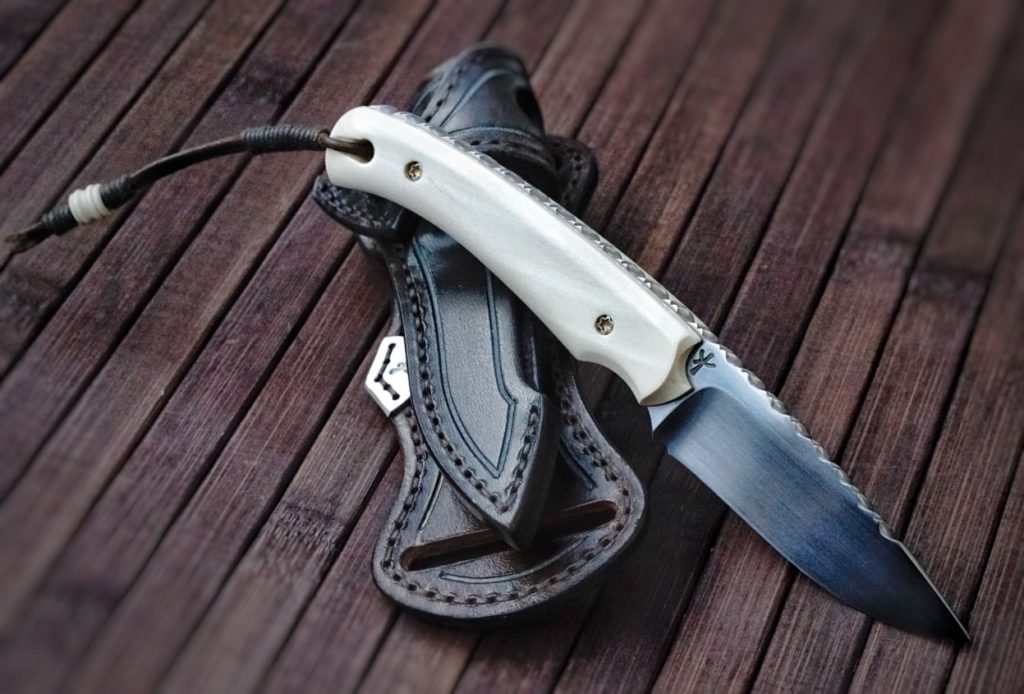 Sandvik Razor X steel – Mammoth Ivory Handle with bronze liners – Spine with rope pattern filework – Hand turned ivory pearl – Horizontal sheath with bronze insert
Achim Wirtz Stainless Wootz Hunter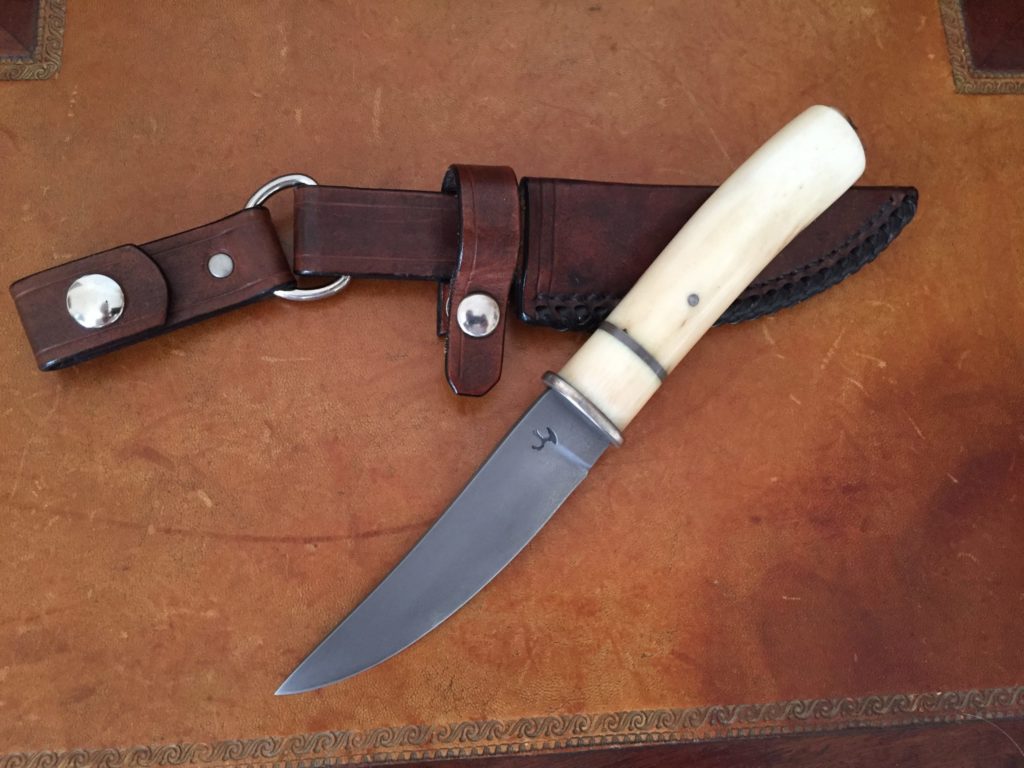 Stainless Wootz (1.5% carbon, 15% chromium), handle mammoth ivory/sambar horn, shibuichi guard (copper/silver). Custom sheath by Sebastien Henne (EDC by Seb).
Gerber Yari w/ A. Ughetti custom sheath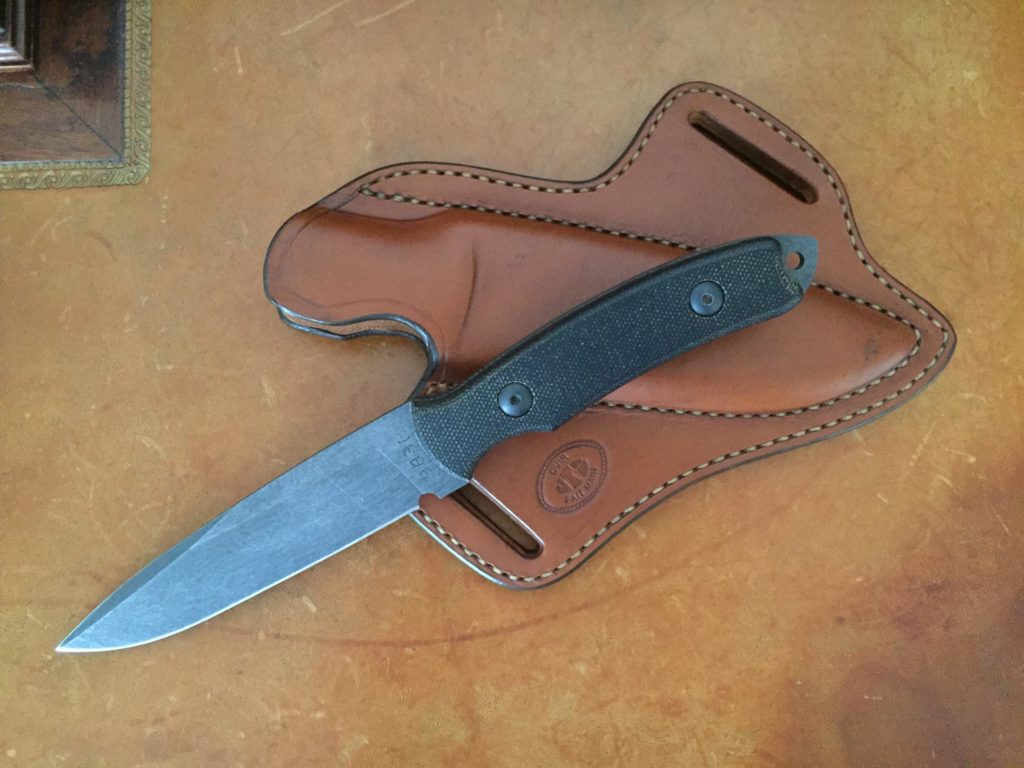 Gerber Yari 1st generation – 154 CM plain edge blade + cross-draw custom sheath with wooden insert by Andre Ughetti
Ted Dowell "Featherweight"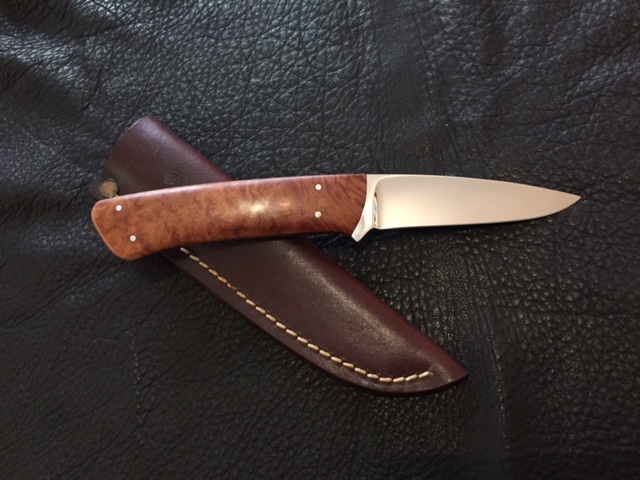 Briarwood handle, D2 blade with tapered tang.
Spyderco FB03 Lum Tanto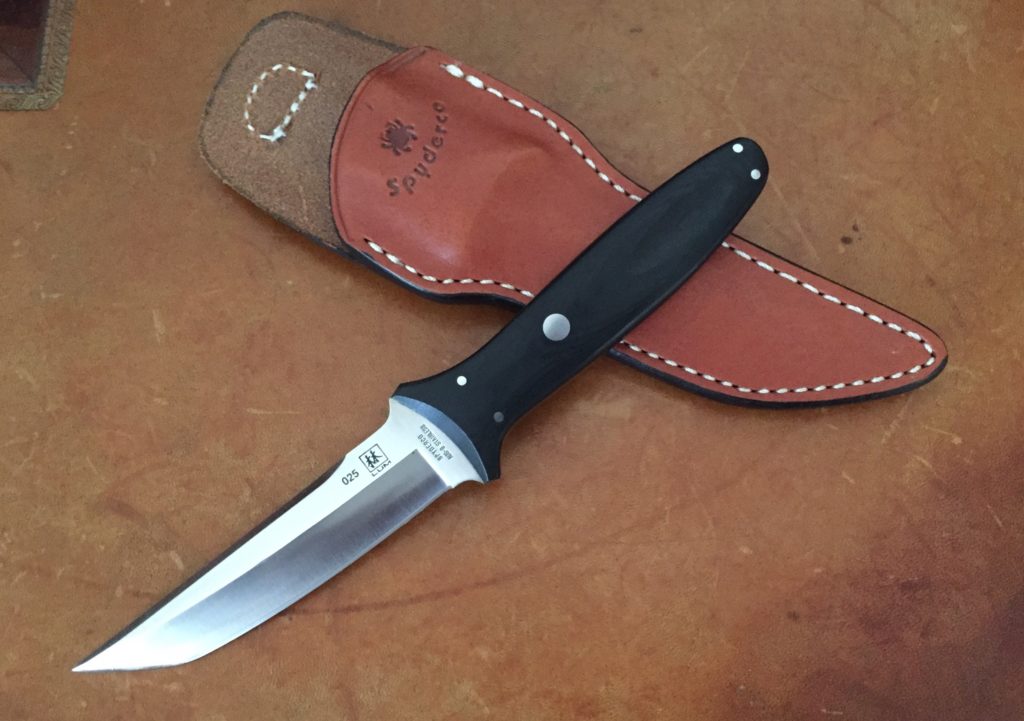 Spyderco Lum Tanto FB03 1st run #25 – AUS8 blade w/ tapered tang – Original sheath
For sale: Barry Dawson 24PT "Patriot" + custom sheath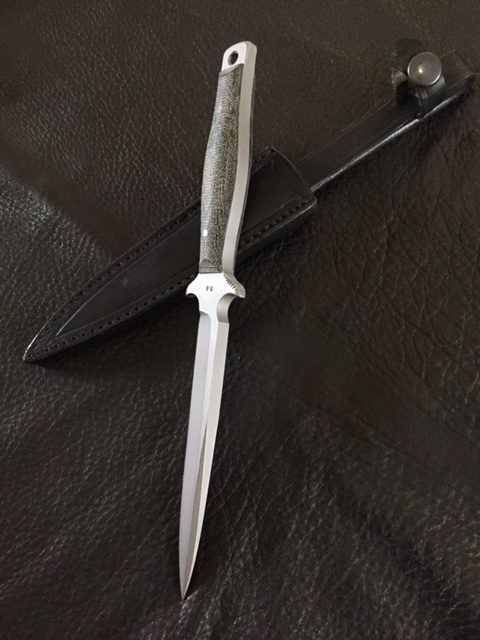 US$ 250 + shipping
For sale: Boker 535 Integral Hunter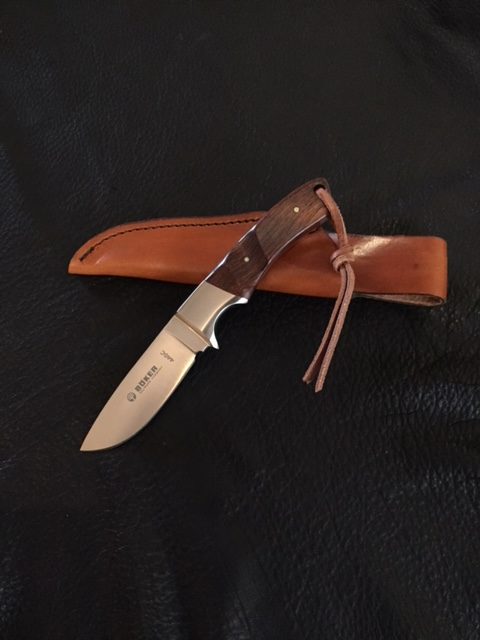 US$ 85 + shipping